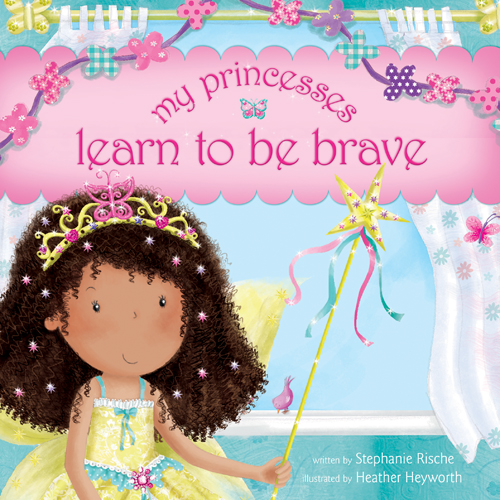 About the book:
Little girls love princesses—complete with tiaras, gowns, and all things sparkly. This new, affordable picture book series captures the love of princesses and adds a biblical lesson, teaching girls that they are daughters of the King and are encouraged to live as God would want them to. The full-color art features adorable, multicultural princess characters created by Heather Heyworth.
Each story begins with a special rhyme about being a princess and includes a Bible lesson—and will provide many hours of reading fun for young princesses!
In My Princesses Learn to Be Brave, friends Grace and Hope want to play on their favorite slide at the park. However, when they get to the slide, they meet a mean bully who won't let them. As the girls turn to leave, Grace recalls the story of Queen Esther, who bravely stood up for her people. Inspired by Esther's story, the girls ask the bully to be their knight and invite him to play with them on the slide.
My review:
This is the third book in this particular series that I have read and it was as enjoyable as the first two. The artwork is done by the same illustrator as previously and it is beautiful. I like that the same characters (Grace & Hope) are used as in the other books. I was particular pleased to see the lesser known story of Queen Esther from the Bible as the foundation for teaching young girls how to possibly deal with bullying and how to be brave for the Lord. I also enjoyed the ending of this story and the way the author chose to write about how Grace & Hope dealt with the bully. I believe this would be a wonderful gift book. (rev. P.Howard)
DISCLOSURE: We received this book from Tyndale Publishing in exchange for a review. Opinions expressed are solely those of the reviewer. No compensation was received for this review.