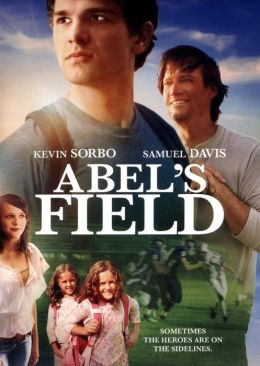 Review: This is the story of high school senior Seth McArdle (Samuel Davis) who is left without parents (his mother died of illness and his father has abandoned the family), and the pressures and responsibilities of caring for his two younger twin sisters, trying to finish high school while holding down three jobs, and all the while dealing with constant bullying from members of the football team and a football coach who is not much better.
Seth begins to drown in despair when he is challenged by Abel (Kevin Sorbo) to rethink the direction he is heading. Abel has taken on the responsibility of football groundskeeper, and Seth has been assigned to work with him as punishment for fighting, better described as defending himself. Abel seems to be the one person who is able to help Seth reassess his life before making a tragic choice and redirect him toward "the light."
If I were using the 5 star rating system, I would give this film 2 stars. The acting is in general mediocre, the story line is difficult to follow, and I would have a hard time recommending it for family viewing simply because of a secondary character who is suggestive
in dress and actions.
In addition, when Seth is seeking faith, the viewer is left wondering where truth faith is found. I felt the film was "left wanting." (rev. J. La Tour)
For More about Abel's Field:
About Abel's Field
Left motherless by tragedy and abandoned by his father, high school senior Seth McArdle (Samuel Davis) faces enormous pressure as he strives to support his little sisters. At school, he endures the daily bullying of the football team. But fighting back only finds him singled out for punishment and assigned to an after-school work detail under the supervision of the reserved groundskeeper, Abel (SOUL SURFER'S Kevin Sorbo). Much to his surprise, Seth discovers that Abel may be the only one who truly understands his struggles. As dark times lure Seth toward desperate measures, the reluctant Abel may be the one person who can point him back toward the light.
DISCLOSURE: A complimentary copy of
Abel's Field
was provided by
Fly By Promotions
on behalf of the producers for our honest review without obligation for a positive review.