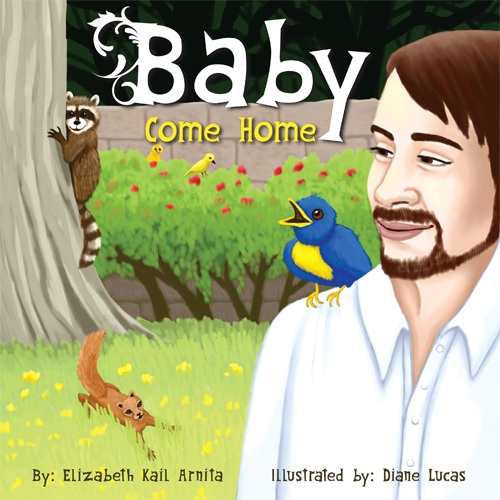 Review: This children's picture book is an allegorical story of a little bird that wants to get out of his cage and scale over the garden wall to the big world outside. The story is about the protection Sam (the human) offers the birds in the garden and especially "Baby."
A story of protection from the evils and dangers that lurk in the outside world. We can easily see that the imagery is that of a child leaving the confines, rules, and protection of home. But the bigger picture

i

s that of the child of God straying from the protection of God or the shelter a Christian has in the fellowship of believers.
The story

,

though brought down to children's level, is a bit heavy for a child's comprehension

;

but I do believe a "seed" can be planted via the reading of this story that a child can learn that he or she must not stray from his place of protection. The lesson can also be learned that someone will care enough to come pick up the pieces of our brokenness and restore us.
All proceeds from book sales support Welcome the Children, a nonprofit helping children in poverty.

Find out more about Welcome the Children at http://welcomethechildren.org/
~ ~ ~ ~ ~ GIVEAWAY ~ ~ ~ ~ ~
Just enter via the Rafflecopter links below. (Please be patient as Rafflecopter is sometimes a bit slow to load.) This giveaway only open to USA addresses. Begins

Feb. 12

, 2013 - ENDS

February 28

at 12:01 a.m. EST
a Rafflecopter giveaway
DISCLOSURE: A complimentary review copy and a giveaway copy were both provided by World Of Ink on behalf of the author to facilitate this review and prize. The giveaway prize will be mailed directly to the winner.