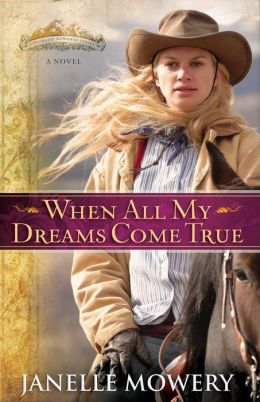 Review:
The setting of this story is on a Colorado ranch. The young rancher is struggling to keep the family ranch alive after the death of both his parents. He is faced with seemingly endless problems of cattle rustlers. The funny thing is no other rancher is being targeted by the rustlers. Then walks in his latest hire who turns out to be a woman by the name of Bobbie that can outshoot and out rope any of his other ranch hands.
He soon discovers her need to know Christ. He seeks to win her heart not only for himself, but also for the Lord. He discovers beneath all the dust and cowboy attire a beautiful woman. Unfortunately that beautiful woman might possibly be wanted for cattle rustling and bank robbery. He must find out the truth about this woman. In all his struggles and problems he never loses the faith he has in God.
This book makes for great reading. It has romance, adventure, mystery, and a happy ending. (reviewed by L.Hale, Elementary Teacher, ACS)
DISCLOSURE: A copy was gifted to the school library. Opinions expressed are solely those of the reviewer.